THERE WILL BE A 2018-2019 EVENT! MORE INFO LATER.
pics of former NYE event at KHL HERE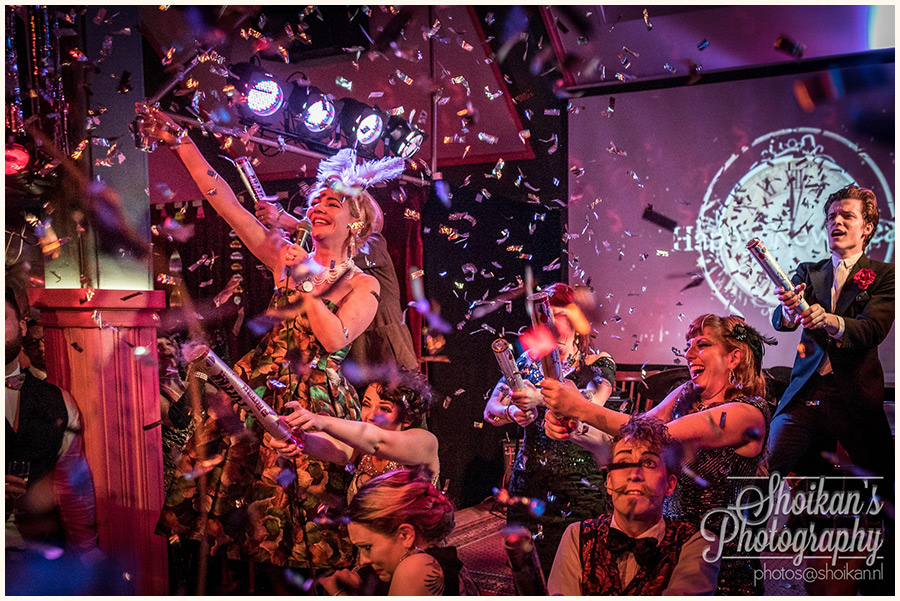 Great Gatsby Club at midnight 2016/2017

PLEASE scroll down to read about location, tables etc.
(There are no tables to be reserved or
from which one can see the show, sorry).
However one can sit at several places in the venue.

Contact: MadameRisquee@Gmail.com
But remember: "sold out', really means sold out ...


| | | | | |
| --- | --- | --- | --- | --- |
| Nice audience! | Julia Romero | The MAESTROS | TBA | Raoulala |
| | | | | |
| --- | --- | --- | --- | --- |
| Lila Faline | Dancers | TBA | TBA | DJ Charley |


This party is reccommended by...
...Marie Claire

... British Airways



... and Claudia!:

"I've had the best New Year's party ever. Great shows, really cool and beautyfully dressed audience, amazingly (un)dressed dancers, wonderful atmosphere at a special location! Not to mention the most charming and skilled hostess and singer...
And on top of all that the most fabulous music ever.
Thank you!!"
Claudia

Still looking for a beautiful flapper dress?

Find your exquisitely designed, glamourous and sparkling flapper at I Love Vintage.
For example, the white Louise Brooks dress is inspired and named after the American actress, dancer ánd icon of the flapper culture. The beautiful 20's dress in white has the typical flapper dropped-waistline and, of course, the famous fringes on the skirt.The sleek, sexy and bold green Vampire dress is seen in the academy award winning movie 'The Artist' and in Elle and Quote magazine. Also get your 20s accesories with us, make sure to check: www.ilovevintage.com

PROGRAM:

21:00
Open: DJ, Candy Gals etc.

22:20
Band ... Showtime ...

00:00
The Magic Moment - Fireworks
Streamers - Cheers and Kisses

00:30
Band ... DJ

01:45
Showtime ... DJ

04:00
Closing time


ALL NITE PARTY & DANCE TIME!

STARRING:

Live Music
The MAESTROS

Variety
........... (.............)
............. (.............)
............ (.............)
Lila Faline (Australia)
Raoulala (FR/NL)

Hosted by
Julia Romero (NL)

Deejay
Charley Rhythm

...and Mister Gatsby himself

powered by
Swing Sinners - Amsterdam Burlesque

Retrolicious - De Nieuwe KHL


You couldn't have chosen a better place to celebrate New Year's Eve than the KHL (former officer's mess of the Koninklijke Hollandsche Lloyd), with it's beautiful authentic industrial interior dating 1917. This is the place where the sailors stayed while under way, to and from, exotic lands.

Swagger into the KHL from 5 PM! (be aware the public transport stops around 8 PM!) Come and hang out or eat dinner in the first room. Make sure you reserve if you want to eat there!: info@denieuwekhl.nl or call 020 77 91 575 Also see their site. At 9 PM the party room opens up as well where you can sip cocktails or guzzle beer or wine until the magic hour ...and much, much later while enjoying the live music and show! And ofcourse dance the nite away yourself.

There are few seats but one can not reserve them, this is a dance and socialising party with band and show . It's a small scale, intimite party with about 175 guests.

Make sure you don't miss the magical 00:00 here......

"The last NYE Party was simply the best NY celebration ever,
a magical night, such a fantastic crowd of wild and sexy people. Loved it big time. A huge thank you to the team that made it happen."
-E. Forbes (London)

HOTEL TIP: 100 meters from KHL is another 1920's building: Lloyd Hotel which has various stars AND interior rooms with according prices, however around NYE one has to book at least for 2 nights. Make bookings via their site!






Pics from our past Great Gatsby Club nites: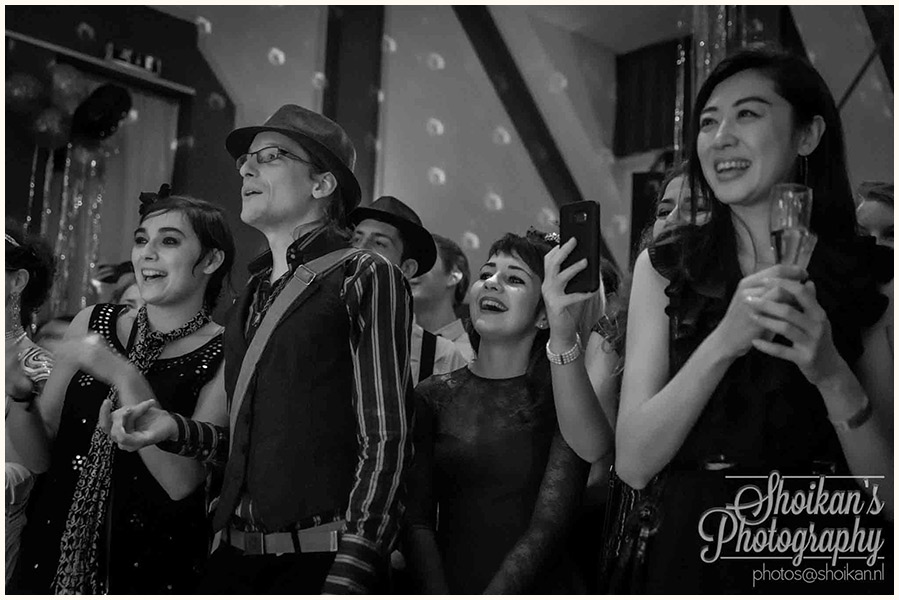 more pics of last year's event at KHL HERE

Quotes:

"What an awesome night! Congratulations guys, looking forward to the next one! :)" - Anthi

"It was an unforgettable party!" - Kelly DeVore

"Thank you for great night (kissing lips)" - Victoria

Bit in an hangoverish heavy-head mood: But this is normal symptoms in case of time travel ;)
GATSBY PARTY WAS HOT !! - Mortimer

"First time in years I truly danced ALL night!" - Bob

What a fun theme and great initiative for this underground all night event .
Much appreciated (with all that same music/parties nowadays)-Jasper

| | |
| --- | --- |
| Promo of Great Gatsby Club sister party: RaZzin' | Inspiration: clip of the latest Great Gatsby Movie |

also see: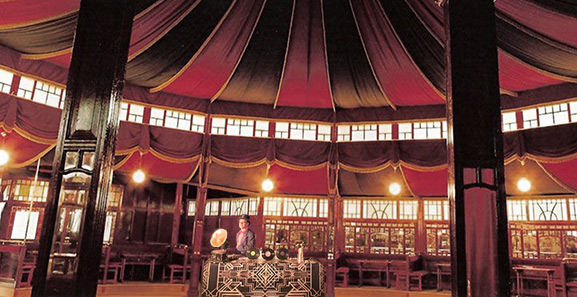 Bookings are welcome: mail MadameRisquee@Gmail.com
Great Gatsby DJ Charley heeft als organisator en DJ
een bedrijf genaamd Madame Risquée.
Zie de diverse projecten hieronder: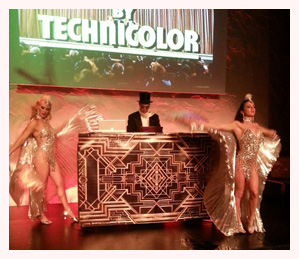 www.Retrolicious.info - www.AmsterdamBurlesque.com
www.MadameRisquee.com - www.RaZzin.nl - www.AmsterdamBeatClub.nl
www.DiscoRisotto.com - www.BurlesqueFreakOut.com - www.WonderSalon.nl
www.BurlesqueWorkshop.com